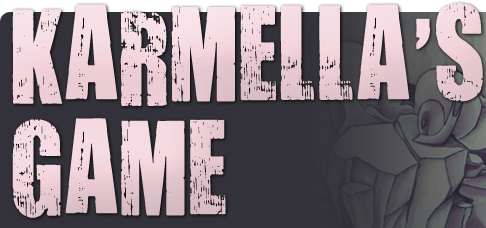 ---
New Website, Upcoming Show 8/22!
by Mandy on August 10th, 2010 | updates 
 Comments Off
We are excited to launch our brand new website created by Nathaniel Kraft!  The old site was innovative and fun, but the new design will allow us to easily keep the website up to date.  We've posted a couple new items to the Store section as well as new Video links.  Take a look around and feel free to add comments!
It's been a quiet year so far for Karmella's Game but quite the opposite for us individually!  Between crazy school semesters and weddings it's been a super busy year.  Mandy got married in July and Aaron is getting married next month!  In celebration of Aaron and Amy's wedding, we are playing a show at the Sidebar on Sunday, August 22nd.  Check out the Shows section for more details!
Comments are closed.

You'll Be Sorry
12 track LP
Available Now
On Insubordination Records
Get the latest news, show dates, and more in your inbox! Join our mailing list.