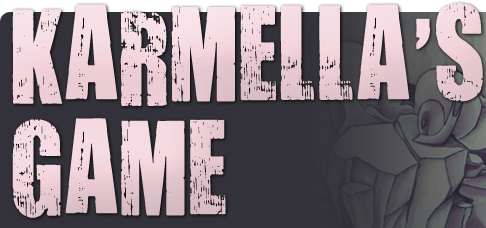 ---
New Live Album Out Now!
by KG on March 27th, 2009 | album, music 
 Comments Off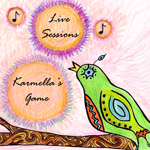 AS of today, our new live album entitled "Live Sessions" is available for purchase from the Insubordination Records website. Here's a blurb from the insert to give you an idea of what it's about:
"While these live performances are far from perfect, we wanted to give a sneak preview of some new songs from our upcoming album as well as throw in an "oldie" just for fun. Live Sessions is also an opportunity to present our music in a form outside of the studio setting. Beginning with our performance on Adventure Club, we wanted to let you hear a more subdued side of Karmella's Game that isn't often heard. Finishing up with selections from our set at Insubordination Fest, we hoped to capture some live energy that can sometimes be lost when in the studio. Hope you enjoy!"
We also wanted to give special thanks to those who have recently volunteered their time and services to us as well as those who have generously donated to our recording fund. We really appreciate your support: Gary Harthausen, Jennifer Stallings, Matthew Smith, Jamie Grace, Lily King, Quinn Callahan, Josh Venable, Alex Thomas, Jody Scofield, Matt Lame
In other news, we have 3 shows in a row lined up for April so mark your calendars! We're on the home stretch with mixing the new album and are still shooting for a June release!
4/16 – The Black Cat (DC)
4/17 – The Sidebar (Baltimore)
4/18 – The Trash Bar (Brooklyn)
Karmella's Game

You'll Be Sorry
12 track LP
Available Now
On Insubordination Records
Get the latest news, show dates, and more in your inbox! Join our mailing list.