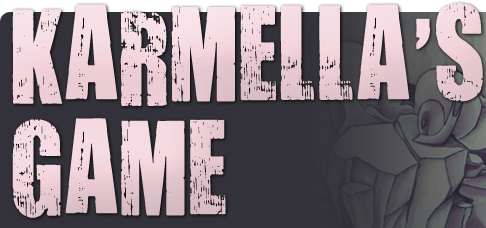 ---
More hooks than a pirate ship. – Baltimore City Paper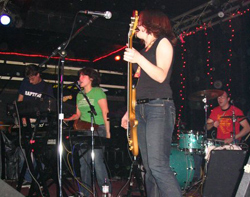 Energetic, keyboard-driven rock music with four-part harmonies and analog synthesizers. That more or less sums up Baltimore's Karmella's Game—but that'd be a pretty short bio.
Built around a mountain of keyboards, the band features siblings KTO
(keys) and Joe O. (drums), Mandy K(bass), and Aaaron (guitar), the latterhaving recently moved cross-countryfor the sole purpose of joining the group. KTO handles lead vocal duties, but all four sing on almost every song.The Charm City-based four piecedraws comparisons to such acts as The Rentals, Reggie and the FullEffect,The Anniversary, and even The Cars, but ultimately builds a synthrock/power-pop sound that is all their own.
A band that must be seen live to be truly appreciated, Karmella's Gam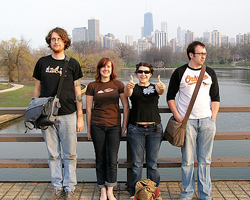 e wins over virtually every audience they perform for. Heads bob, hands clap, and spontaneous dancing breaks out virtually every night as they play hit after hit. They've toured all over the eastern half of the country, and have been fortunate enough to share the stage with lots of amazing bands, many of which you may have heard of.
But really, you should just listen to some of their songs and decide for yourself.
To book Karmella's Game, or for any other inquiries, email [email protected].
The bands albums—You'll Be Sorry; Live Sessions; The Art of Distraction; and What He Doesn't Know Wont Hurt Him—are released by and available for purchase from Insubordination Records.

You'll Be Sorry
12 track LP
Available Now
On Insubordination Records
Get the latest news, show dates, and more in your inbox! Join our mailing list.